Happy New Year!
It is freezing cold here on the east coast as I type this blog post.  I'm not complaining though, because I love winter.  Actually, I love all the seasons. I like having change in my life.  For me, living in a state with only one kind of weather is like eating the same boring breakfast everyday.
Speaking of breakfast and the new year, I know a lot of folks have big plans and big goals for their New Year's resolutions; most people start to diet harder and start exercising more when this time of year rolls around. I think New Year's resolutions are great, and making smart goals is the best way to set one up for success. However, as a person who has done all the "diet things" I do have a few pieces of advice to offer when it comes to changing your diet (how you currently eat) and your mindset (the way you think about food) around eating.
What if, instead of starting a new diet you just start making a few simple changes to what you are  currently eating?  Such as adding greens to every meal, or doing some research as to how much protein you should be eating per day and slowly start to incorporate that into you nutrition. Don't worry so much about numbers (calories, macros, circumference waist measurements or tracking your steps-hello fitbit).  What if you gave that up, and focused more on the quality of life you are living? What if, instead of dieting harder, you starting finding ways to enjoy your life more?
Living a healthy lifestyle in today's world doesn't need to be as hard as we tend to make it. In general it's pretty simple, but us human beings have a way of making it complicated. If  we eat real food most of the time (chicken, beef, pork,fish all the vegetables, fruit) and stop placing  judgment on ourselves for eating other foods (like brownies, wine, cookies, pizza, donuts) as well as stop referring to foods as "good" or "bad", and placing our self -worth on eating as "good" or "bad" then we can find a way to have our "cake" and eat it too!
What if we placed more of an emphasis on healing our relationship around food? Took time to learn more about how our bodies react to certain foods, how they make us feel mentally and physically. Instead of chasing numbers and aesthetic goals, we focused on health. Finding room for all foods without giving them moral emphasis.
Here's what I mean.  It's the New Year, and perhaps you have decided that you are going to start the new diet.  It might be a Whole Food 30 (again) or you are going to try Keto, or perhaps you have a strategic plan to allow a "cheat meal" once a week and really diet hard the other six days. Maybe your mindset before January 1st was to eat all the "bad" things because starting January you are going to be "good" by not going to eat those "bad" foods things any more.
So you white knuckle through the first week.  Then Saturday comes and you decide to stay home so you are not tempted to eat the "bad" food because you went out socializing (living your life) with friends.  Or you feel you have done so "good" all week, that you are going out Saturday night and you are going to have your "cheat" meal (the foods you label  as bad) that then turns into a weekend binge.  Only to wake up with the mindset of starting all over again on Monday.  Maybe you didn't binge, you stuck with the whole 30, RP, what have you, and you feel as though you are "good" because you didn't give into the "bad" food.  However, in the back of your mind you are counting down the days until the latest and greatest diet is over and you finally get to have a drink, brownies, pizza, etc. This will take you all the way back to square one, which might not start till next January.
Truth is we have all been there.  After all, we live in diet culture where people have made billions of dollars selling the latest diet trend.  They are making bank, and we are living in a food prison placing our self-worth on what we put into our bodies.  " I ate a brownie, I am bad" "I stuck with the 21 day sugar detox, I am good and if everyone ate like this, we would solve the obesity problems in America," (self righteous mentality). I am ashamed to admit, but I too have thought all of the above.
Some of you may be fuming in your seats as I write this.  It strikes a cord in you.  You might be saying, "Umm, Jenn, you have done all of those diets, after all remember RP? " Yes, I remember RP well and if you read the blog post you will see how I wrote that while I liked the accountability piece, and science behind food/training timing, it also brought out the ugly old food restrictive mentality.
Or, you may be thinking, "yes I am following a diet right now because I need to hit the re-set button and have something to follow for accountability."  If that's the case I get it.  Totally!  However, my point in this blog post is about healing our relationship with food and finding perhaps a better way.
Until you really heal your relationship with food and stop allowing it to have so much power over you, you will likely always be living in some sort of food prison mindset. An all or nothing mindset.  Binge, restrict, repeat.
One of the ways to heal our relationship with food is to change our mindset around food, and eliminate placing morality on food.  For example: You are not a bad person because you ate pizza.  If you punch a small child then yes, you are a bad person.
You are not good because you eat greens with every meal and you haven't eaten a donut in two months.  If you jumped in font of traffic to save a child being hit by a car, then yes you are a good person. In fact you're a superhero!
.
By taking away the idea that food places value on our self-worth, we will have more freedom in our choices and we can focus more on health, longevity and living a happier life than just another diet to get skinny, more muscular, be a certain size, or chase performance goals. Wanting to change your body for health and learning to find appreciation for what your body can do right now in the present moment, while making simple changes to nutrition will not only provide long term results but will also allow you to find balance and enjoyment when it comes to eating and enjoying your life.
All that said, there are foods that we eat that make us feel crummy.  That might be gluten, certain oils, alcohol, sugar, etc. Making the decision  to avoid those foods because they make you feel sick, bloated, gassy, lethargic, is totally different then avoiding them because you don't want to "get fat." Wanting to feel more healthy and vibrant over lean and toned are two totally different ways of thinking.  This is where the exception to the rule applies.  Sometimes this is when we need a book or some guidelines to help us learn how to eat foods that will provide our bodies with nourishment and health, over a way to lose the weight for aesthetic reasons.
What I have learned in experimenting with different diets and training modules over the years is that if I am really taking care of myself, (eating mostly foods that nourish my body) then it will show it on the outside, "aesthetically". I have learned that changing my mindset around food has healed my own relationship of self. I am not a bad person because I enjoy brownies on occasion. I am not good or better because I choose to fill my grocery cart up with mostly veggies and protein.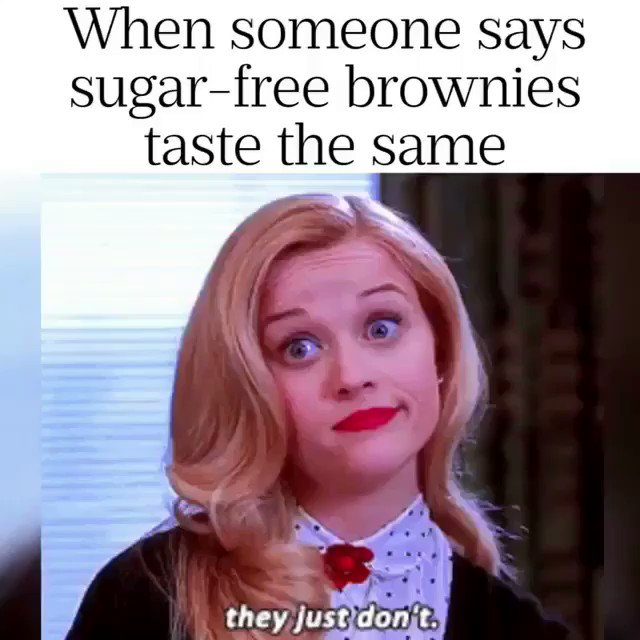 When I do eat the brownie (or, sometimes brownies), I make a conscience decision before I eat.  Also known as mindful eating. For example, I ask myself "what do I really want to eat right now?  What am I really craving?  Why am I craving it?"  If the answer is brownies because I'm craving warm and gooey chocolate, and I know that is what will really satisfy my craving, then I make brownies. If the craving and enjoyment is authentic, in other words I am not eating out of boredom, shame or just because it's there, then I eat the brownie.  I smell it, I take the time to enjoy it, and feel the texture in my mouth.  I might even eat another one.  Or lick the bowl after I poured the mix.  The difference between how I eat brownies now as opposed to how I ate them in the past, is taking the time to enjoy it.  Really savoring the experience, no shame attached. I don't need to start my diet all over on Monday because I ate the brownie. I don't need to do a cleanse to get myself back on track. I just enjoy the moment. If I want another one, I pause before I eat it, and ask myself "is another brownie going to make be feel bloated, or crummy and if it does, am I okay with that?"  Sometimes the answer is yes, I'm okay knowing that I'm going to feel a little imbalanced, and sometimes the answer is no, I don't want to go there. Mindful eating!
Then I move on. No guilt, no overindulging on the pizza and donuts with the mindset of thinking I'll start over again Monday. I just eat the next meal with the mindset of what is going to provide nutrients to my body. Both macro and micro-nutrient.
All  of this is not to say that "cleaning up" your nutrition is wrong. I understand as I have been there, and have friends and family members who have been there, that we need to "clean up" our nutrition in order to feel better or healthier in our bodies and our minds.  So if by stopping, or putting a limit on eating the foods (like sugar ,gluten, and highly palatable processed foods) that are addictive, and changing our nutrition in order to help us live a healthier quality of life will allow us to feel better, then we should focus on that feeling better, over focusing on looking better.  After all, food can be our best medicine.
Next blog post, I will write about finding a balanced approach to exercise and or training.
By the way, congratulations Jenna!  You won the Beautycounter charcoal bar. Thank you for your order and comment below, and special thanks to all of my friends and family who have purchased a Beautycounter product.  I love the feed back that I am receiving on the products!